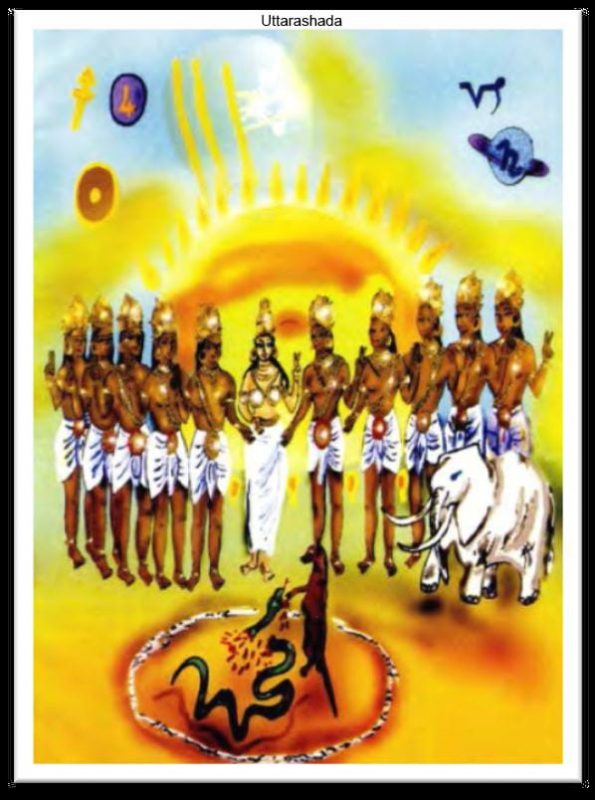 Donate Grains to a beggar
Uttarashada of Dhanu Rashi – Offer sweets in Ganesha temple
Uttarashada of Makara Rashi – Go to Navagraha temple and give black thil(sesame) in havan (sacred fire) on Saturdays.
Donate food in institutions of leprosy people
Throw coconut in running water after revolving 3 times anti-clockwise direction above the head.
Feed birds.
An offering of food to fire before meals.
Begin any important work after eating sweet and then drinking water.
Donate red bed sheet
Wear 1 Mukhi or 12 MukhiRudraksha
Use Larch & Mimulus, Scotch Broom Bach flower essence
Keep the above picture in your room or where you stay most of the time.
Light Jala Deepa when possible.