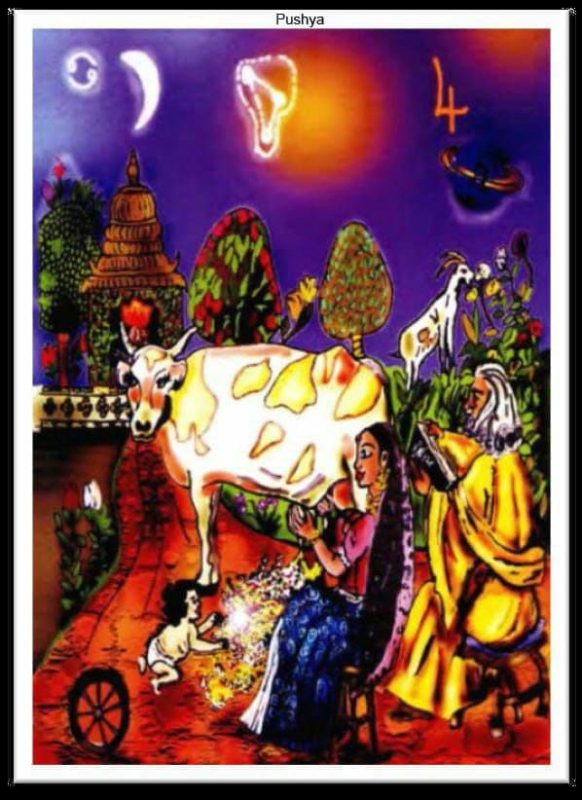 Go to river bank and do puja of red flowers, one fist of rice grains and bundle of cotton thread.
Its symbol is a flower, so plant a flowering plant.
Feed a donkey, as they are very hardworking & loyal creatures.
Donate mustard oil.
Loaf of bread with mustard oil on it to be given to dogs and crows.
Feed food to fish, crow and buffalo.
Keep peacock wing head piece with you forever.
Be considerate to poor / servant.
Wear 7 mukhi Rudraksha.
Back Flower remedy: Star of Bethlehem & clematis, chamomile.
Light Jala Deepa when possible.