Millet is a grain that comes from small-seeded grasses. It has a slightly sweet, nutty flavor and is perfect for cereals, salads, desserts, or in place of rice. Buy gluten-free organic Millet from Pure Indian Foods today! Same Millet is good for Pancreas, contains 9% fiber, good for infertility in men and women help to improve sperm quality. Also helps cure Jaundice disease.
We can prepare, many dishes using Millets like Pongal, Dose/Dosa, puliyogare, Huggi, payasa, rotti, Idly, Paddu, etc. Here I am showing how to prepare famous South Indian breakfast Dosa/Dose recipe.
Ingredients:
Sama / Samai / Little Millet – 2 Cups
Urad Dal / Uddina Bele – 1/2 Cup
Channa Dal / Kadale Bele – 2 Hidi / 1/4 Cup
Fenugreek / Menthye – 2 tbsp
Poha / Avalakki / Flattened Rice – 1/2 Cup
Salt – 2 tbsp
Water as required
Oil – For cooking
Instructions:
In a large bowl take millet, urad dal, channa dal, fenugreek rinse in water 2 times. Then drain it and soak for 4-5 hours.
After 4-5 hours of soaking, add poha and allow to soak for 15-20 mins. 
Then grind all the soaked items till smooth mixture. Then add salt and allow for fermentation around 7-8 hours (Overnight)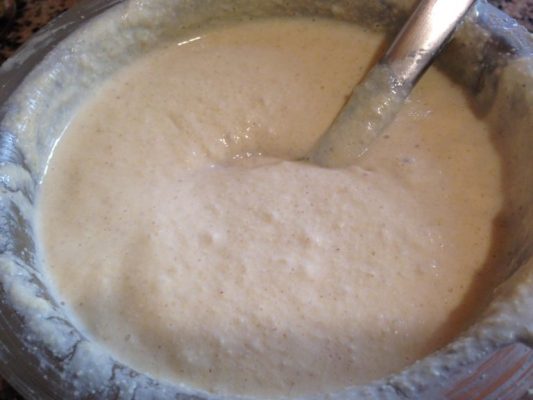 Once the batter is ready, on medium flame heat dosa thawa / dosa pan / Iron Skillite
First rub/apply oil on the thawa, once it becomes hot sprinkle water. You will get chitter-patter sound. (That means thawa is ready)
Take a ladle full of dosa batter, put on thawa and spread it in a circular motion with the

ladle help

.
Sprinkle oil on the top of the dosa, allow it to cook around 1 minutes. You can see, the bottom part is slowly turning to brown/golden color.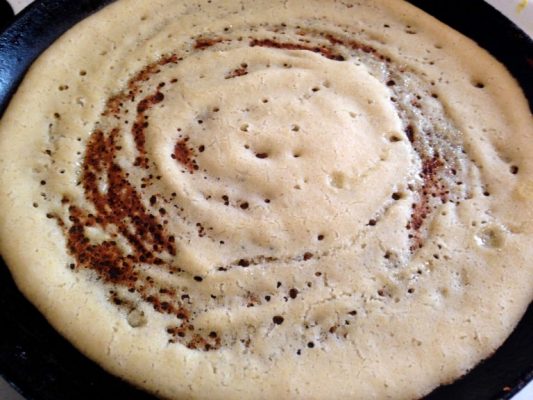 Then flip the dosa to another side, allow to cook for 20-25 sec then flip again. Now Dosa is ready to serve.
Serve dosa with Coconut Chutney / Palya / Aloo Masala / any other chutneys. It will tastes yummy. 
To be happy, health is the key factor,
For healthy body and mind, Good taste and nutritious food is essential,
Good Taste Nutrition comes from Natural, Organic, and Heirloom(ancient seeds, nati, jawari).
Monthly Millet Grocery Shop Natural Products